A few out of many Health Food Supplements
Deserves a Special  Attention
The story about health-food-supplement.com goes back to the days when I was looking for an ideal health food supplements. I soon realised this task won't be as easy as it looked like at the beginning. Whether you are looking for the best weight loss supplement or testosterone supplements the world is flooded with different kinds of natural health supplements on every step.
I have read many different articles, searched through different web sites, read books concerning the topic and I realised I don't need every single health nutritional supplement I can find. I will present you the best supplements that work for many people all over the world as an additive to their daily menu.
I have been researching Traditional Chinese Medicine (TCM) as many food supplements that you will find on this page play cruicial role in the concept of Chinese Nutrition.
For those of you interested in Traditional Chinese Medicine (TCM), please visit TCM page.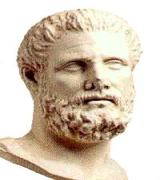 "Let the food be your medicine
and the medicine be your food."
Hippocrates, ca. 460 - ca. 370 BC






Why should you buy Food Supplements?
Everybody knows it is almost impossible to get quality nutritious food, unless you grow it on your own, which is not the case for most of us. If you are one one the lucky people who can eat their own home grown food, well congratulations. However, you should also continue reading the healh-food-supplement.com webpage and you will certainly get many usefull information regarding nutritional supplements.

Since the food we eat is pretty much depleted of all the nutrients that each of us need, it is inevitable to replace them by taking some of the carefully chosen good health supplements.
However we will not talk about the food additives which you can find in every local supermarket or pharmacy. There are many 'not so popular' health food supplements from all over the world which needs your attention.
The human body is perfectly capable of healing itself!
Good nutrition is vital to good health, optimal growth, and development, and for the prevention of diseases. The recognition that nutrients have the ability to interact and modulate molecular mechanisms underlying human physiological functions has resulted in the neutraceutical revolution in the field of nutrition. The human body is perfectly capable of healing itself if its needs are satisfied with the necessary vitamins, minerals, enzymes, and other nutrients. There are many foods that have healing and preventative health qualities, but a few so powerful, wide-ranging, and diverse group of health food supplements are:
Red wine benefits concentrated in Resveratrol.
Dementia cure found in Ginko Biloba leaves.
You can heal your sexual disfunction (or get even 'stronger one') or type II diabetes any many more by Ginseng roots.
Spirulina and Chlorella are known to be useful for people with poor digestion or weak vitality.
You've most probably heard of Q10 which helps to maintan a healthy cardiovascular system, ease migraine headaches and by reducing oxidation in your body helps to increase the lifespan of human body.
Maca is not as popular as Co Q 10, however it's usage has many effect on your body worth mentioning. Maca has been shown having favorable effects on mood and energy of your body, may decrease anxiety and improve sexual desire.
B Complex Vitamins including:
Vitamin B1 (Thiamine)
Vitamin B2 (Riboflamin)
Vitamin B3 (Niacin and Niacinamide)
Vitamin B5 (Pantothenic acid)
Vitamin B6 (Pyridoxine)
Vitamin B12 (Cobalamin)
Folic Acid (Folate)
Biotin
Choline
Inositol
Para-amino Benzoic Acid (PABA)
and as a combination of the whole team improve the rate of your metabolism, maintain healthy skin, hair, nervous system, reduce the risk of some types of cancer and much much more.
Omega3 is another health food supplement worth mentioning. Essential unsaturated fatty acids are hard to find on our every day menu unless you are regular consumer of wild salmon, mackerel or tuna.

Your first paragraph ...
Have A Great Experience/Story About This Topic?
Did you have a great experience with this topic? Would you like to share an interesting story/research?